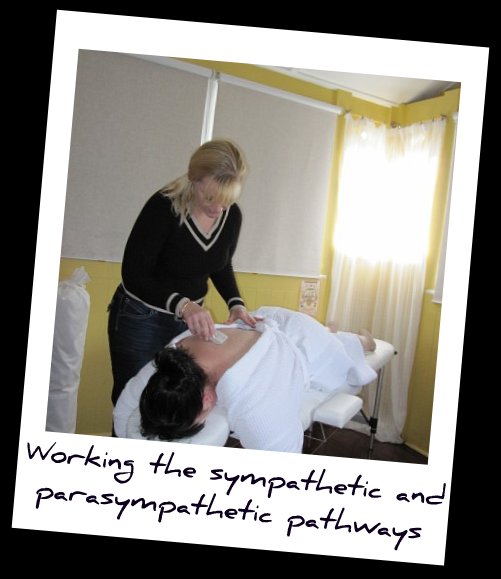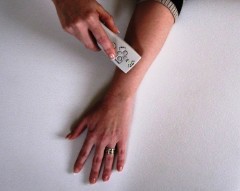 Text, Call or Email

0404 070 695
heidiperry10@gmail.com

What Can I use ENAR Therapy for?

A better question would be "What

CAN'T

I use ENAR Therapy for?
Migraines weekly and headaches daily
Food intolerance to caffeine, preservatives and some fruits and vegetables were a major cause as well as hormonal imbalance. After the first session my clients migraines were a very rare occurrence. After subsequent sessions no more daily headaches or weekly migraines again.
Severe Back Pain
A client with severe lower back pain, hurting to even sit on the clinic table when she walked in - was able to leave pain free for the first time in a week. 1 more session enabled my client to feel completely comfortable in her back.

Raised Bumps on arms
Gluten found to be causing the raised bumps. After 3 treatments the client no longer has bumps on their arms and can still enjoy Gluten as part of their diet.
Toilet trained child having "accidents"
Toilet Trained 5 year old child with a medically diagnosed impacted bowel would be regularly having fecal "accidents" for past 6 months and appeared to be getting worse. Treated Parasites with ENAR Therapy over a course of 4 treatments. Only rare "accidents" now, a much happier child and parents!
Child unable to sleep due to constant tummy aches would cry out each night in pain, sometimes for hours. Intolerance to dairy, gluten, amines/salicylates and preservatives were found. Crying and pain stopped after second session, subsequent sessions reduced her symptoms to the point she no longer cries at bedtime at all any more and wakes refreshed on a regular basis.
Hay fever

Hay fever symptoms including runny nose, itchy eyes and itchy throat reduced by 70% after two sessions. Foods such as dairy and yeast/wheat were then treated to dramatically reduce the sinus congestion. Client reports now only very minimal sniffles at change of season that we treat with one maintenance session.
A man unable to bend, sit, lay for very long after sudden sciatic pain struck was able to move 70% more freely within the first ENAR session. After another session movement was back to 85% function. A further 2 sessions gave the man full function without pain
Food and Pollen Intolerance
Asthma of a child reduced to once per winter season and none throughout the year after a series of treatments for pollens, foods and environmental chemicals.
Neck Pain
The client suffered from severe whiplash causing CONSTANT migraines. After months trying conventional treatments she started ENAR Therapy. After the initial treatment her migraines went from everyday to once or twice a fortnight and MUCH more manageable. My clients neck is severely damaged and so has maintenance treatments to keep her migraines at bay.
Itchy eczema caused primarily by foods and some chemicals including chlorine was reduced by 98% after 4 treatments. In this time the child had two exacerbations with her eczema. The process of ENAR Therapy in treatment for Eczema often sees the body going through a healing crisis before the body completely heals.
An elderly client with chronic restless legs was unable to go to the movies, watch shows, and generally enjoy her life with her retired friends due to the constant twitching of the nerves in her legs. She could only sleep 2 hours at a time without having to walk through the house to relieve the spasming. After the initial session, the twitching stopped by approximately 50%. Upon further investigation through muscle testing we found the preservatives in her medication for the restless legs causing the balance of the problem. She now only experiences a few twitches once or twice a week now - usually when she's very tired!
ENAR Therapy can be used on adults and children for.........
Pain (Nerve, Muscular, etc)
Food/chemical Intolerance
Clearing Toxins
Digestive Imbalance
Hormonal Imbalance
Skin conditions /Eczema
Hay Fever
Viruses / Bacteria
Parasites / Candida
Even relaxing facials!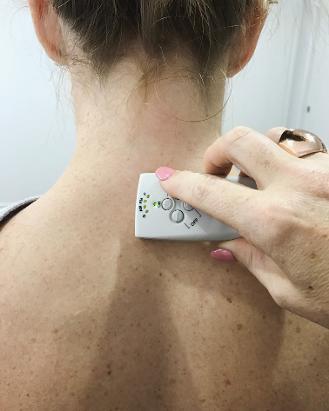 ENAR Therapy

Electro Neuro Adaptive Regulator
(TGA listed AUST 147761)

Why have an ENAR session with Heidi?
Relieve Acute and Chronic Pain fast
Improve Function - Reduce Disability
Accelerate Recovery - Rehabilitation
Help Your Body to HEAL itself!!
Clinic located at
37 Bride St Wynnum

.....Feedback from Clients.....
FIBROMYALGIA
"Heidi has been treating me for over a year now, I have Fibromyalgia and Benign paroxysmal positional vertigo (BPPV).
Since being treated by Heidi, I have been sleeping without having to take any anti-depressants or sleeping aids.
My fibro-flares are little to none, the pain in my joints have subsided.
Using the ENAR on my ankles and shins have helped to reduce the swelling and pain.
Just recently she used the ENAR on my hands and palms, and have been getting little to no pain in my hands.
My lactic acid levels are kept balanced, as well as my serotonin and melatonin levels.
She has also been working to reduce the dizziness that I get from BPPV, since being treated for this, I have found the symptoms to be less apparent!
Overall, I feel so much better after being treated by Heidi!!!" From SP, Brisbane
ALLERGIES
"I cannot recommend Heidi enough, I have been seeing her for the past few years for a range of things from food intolerances,allergy issues, hormone imbalances, sleep problems... the list goes on> Ive never had such an effective treatment. I have gone from needing to take various hayfever medications throughout spring and summer daily to not taking anything and rarely suffering from any allergy symptoms.
I send all my clients and friends to see Heidi and they have all also had fantastic results." Melissa Baxter https://heytattoo.com.au/02773565/Baxter_Ink_cosmetic_tattoo

Hi Heidi,
THANK YOU!!!!!!!!!!!!!!!
Since seeing you Ethan's skin has STOPPED WEEPING!!!!!! Yay! We are so happy and so thrilled with your progress.
His skin is still red and a little bumpy but we have achieved what we wanted which is less infection.

Thank you so much for all your help. We really appreciate everything you have done. We are going to continue to see our dermatologist every couple of months, however, if his skin flares again, we will give you a call.

Thanks again for your assistance.
Amy, Martin and little baby Ethan
xoxoxoxoxoxoxoxoxoxoxoxoxoxoxo
"Hi Heidi , do you know of any ENAR therapists in Adelaide? We've moved down here. BTW my daughter Kayla is still allergy and rash free, thanks to your wonderful treatment ! " LC

Dear Heidi,

Thanks so much for all our ENAR Treatments for food allergies and intolerances. Both Ethan and Emiliy's diets have been opened up so dramatically that socially the kids and myself find birthday parties and social occassions so much easier and liberating. I too can now have so many foods that would in the past be unthinkable even in trace amounts for their side affects.

I am also off all hayfever medication and & I had been using them for 11 years!

Once again, thanks for all your fabulous work.

Regards,
Bianca.

Poor circulation and Diabetes
I have undergone treatment for poor circulation in my legs and particularly my toes as I suffer from diabetes. After my first treatment the effects were quite amazing with a great improvement in feeling and a lot lower blood sugar level. A subsequent treatment one week later has improved the circulation again and also greatly reduced my stress levels and lessened the need for medication for my gastro-intestinal ulcers.
I am hoping to continue treatment and fully expect a substantial improvement in my circulation, sugar levels and stress management.
Severe Back Pain

A sufferer of pain 24/7 after 2 spinal operations and a recent mastectomy, I was referred by a friend to have a go and try ENAR treatment. I was willing to try anything once. After my first treatment I felt like I had been hit by a bus. After that initial treatment the pain actually left my body, I found I could stand up straight and do many things that I had not been able to do for quite a few years. I had constant 'restless legs' which would keep me awake at night, and those symptoms have all but left my legs. I felt like a normal person for the first time in many years.

Thank you Heidi for introducing me to your wonderful treatment

Regards

Cecilie
Highclere Collies, Brisbane
http://www.highclerecollies.com
Quit Smoking
Heidi ...... From 30 smokes a day for 30 years to NOTHING almost overnight! Incredibly amazing. Put all those sceptics to shame (me included) - I thought oh well the worst that would happen is I would be out the dollars for the 3 treatments.
Considering I have never felt this amazing (well at least in the last dozen years or so) - thank you!! I am smoke free and stress free now!! You are amazing. I feel incredible - like I have a layer of teflon all over me!!

Thank you for giving me the opportunity to grow old.

Helen D
AS SEEN ON

A Current Affair
ENAR Personal SCENAR Device Therapy

Reduces Pain and Increases Function FAST!
Report on A Current Affair
ENAR® Therapy System as featured on national prime time television program, A Current Affair.
The ENAR Personal Healer is a hand-held, battery operated, therapeutic medical device, for either therapist and/or personal use.
The ENAR or Electro-Neuro-Adaptive-Regulator, delivers non-invasive, non-toxic, therapeutic electro-stimulation, onto and through the skin.
The ENAR's TENS-like technology features a very different type of computer modulated, interactive, electro-energetic prompting that responds to the body's nerve energy adaptation. This ability to ensure nerve responsiveness creates a natural, enhanced and accelerated healing response in the body.
Australasian hands on therapists and members of the public are using ENAR devices to great effect. They find that the ENAR may have a positive effect on both chronic and acute painful conditions and injuries that may not respond to other forms of treatment.
A Macquarie University randomised control trial using ENAR versus conventional TENS has been conducted in Sydney and this showed 'dramatic and sustained results' with chronic pain reduction, functional improvements and general health restoration.
Information taken directly from a link on the Enlightened Therapies website 15/2/2011 http://www.enar.com.au/ http://www.enlightenedtherapies.com/