Treatments for........
Food, Pollen and Chemical Sensitivities (testing and treatment available)

Chronic Pain (long term injury/illness)

Acute Pain (recent injury/illness)

QUIT Smoking

Increased Metabolism

Holistic well being

Energising treatments
In addition to your ENAR treatment, the first appointment enables us to discuss the condition/concern you have in detail and complete allergy testing if required. Initially Pain Management sessions (working on back, neck, shoulders etc) and Allergy Testing and Treatment are separate sessions and cannot be treated together as it's too much on the body and there are also time constraints. This session will take up to 45 minutes.

Over 60's Discount Initial ENAR Appointment $70
Regular ENAR Treatment (Not Initial Appointment) $65
This Treatment is for clients who have already had their initial treatment. This session will typically go for 20-30 minutes depending on what we are working on in that session.

Over 60's Discount Regular ENAR Treatment (Not Initial Appointment) $55
*The 5 Pack great value at only $260.00 *

This package is designed to help clients with chronic conditions, eg Backache, food intolerances, tendonitis, etc

Normal price
$325 (5x $65), Pack Price $260. That's one Treatment for free! Treatments go for the same time as regular ENAR treatments. Valid for 6 months and may be used by other family members.
**The 5 pack is

strictly

only available
after the initial treatment
**
Quit Smoking Initial Session ONLY $210 upfront for 3 sessions in total

The moment you walk in my front door you have QUIT Smoking - you are no longer on the quitting smoking round-a-bout, you have actually QUIT Smoking! This is not only the mindset you need, but one you will have when you leave through that same front door! The deal is, I work on the "urges" to smoke and you work on the "habit". Quit Smoking is expected to take 3-5 sessions. ALL of my clients tell me that they either leave with 100% of their urges gone or at least 90% are gone after one treatment!
Quit Smoking Second/Third Sessions $0
You're feeling great, your urges to smoke are either gone or are 90-95% gone and all you are dealing with now is the habit - when you're stressed what do you do now? These subsequent sessions continue to help with the urges but also help with controlling daily stress and tension as well. They are an integral part of the treatment and it is important to commit to the 3 sessions if you're serious about giving up.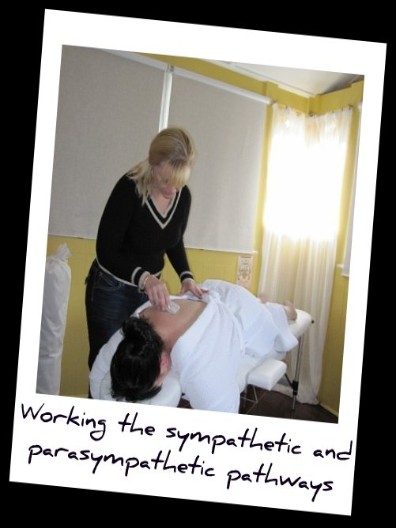 Some of the other Conditions I have personally treated
with ENAR Therapy include....
Chronic Fatigue (metabolism increased, noticeable increase in activity and much less tired).
Bloating

(found intolerance to wheat, yeast, gluten, preservatives, additives and dairy. Symptoms reduced by 85% after 2 sessions and reduced by near 100% after 3 sessions)
Diarhoea

(found intolerance to grains, wheat, yeast, gluten as well as a number of other foods - treated over a number of sessions - symptoms reduced significantly after 2nd session)
Chronic Constipation (found Viruses, Canidida and Parasites in system. Regular motions resumed over the following weeks with further allergy testing completed as well).
Candida Infection

(eliminated after 2 sessions).
Multiple Sclerosis (reduced pain associated with the disease by 80% after 5 treatment). Continued use of the ENAR reduced the need for morphine for pain control from a dose of 240mg per day to only 40 mg!!

Lacerations (Swelling, redness and signs of infection gone after one session)
Chronic Lower back pain (after 6 treatments the lower back pain was reduced to dull to mild pain only being present when strained , continual pain completely relieved)
Itchy Eczema (all itchiness gone in one treatment, subsequent treatment removed eczema from hand *note a condition like this will return if the cause of the eczema is not treated)
Tennis Elbow (Significantly reduced the continual pain after two treatment, subsequent treatments required to remove the ailment 100%)
Sciatica (significantly reduced pain after one treatment, further treatment required to keep the client pain free)
Bulging Disc (dramatically reduced pain after a short treatment – subsequent treatments necessary to remove the ailment however)